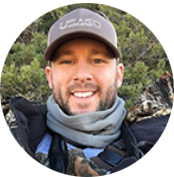 From the desk of Taylor Wood
Founder, United States Association of Gun Owners (USAGO)
May 1, 2023
Fellow Gun Owner,
Hello, my name is Taylor Wood and I'm the founder of a brand new 2nd Amendment Organization:
The United States Association of Gun Owners (USAGO).
Just a few years ago, I started an online community just for gun owners...
It started out as just a small Facebook group dedicated to gun owners who could learn from one another, share knowledge about guns, gear, and ammo, and help each learn more about firearm laws and regulations, best practices, and firearms safety.
Over this short time, hundreds of thousands of Gun Owners have been involved with our community, in one way or another...
Then it hit me...
With just a little extra work, I could offer these community benefits - AND EVEN MORE BENEFITS - to the entire nation and accomplish my personal mission of preserving our 2nd Amendment rights and leaving a legacy of Freedom for the future generations.
(If you're like me, we'll agree that the 2nd Amendment is fundamental in protecting all of our Personal Freedoms)
And so, after many months of planning and hard work, I'm REALLY EXCITED to introduce to you the United States Association of Gun Owners!
This new Association celebrates the American freedom of Gun Ownership & Community by providing key 2nd Amendment Association benefits that give value to YOU, an American Gun Owner.